Using Mailchimp for Email Marketing – Shrewsbury
Save this page for reference and share it with your colleagues
Open to SMEs Only
We are pleased to be working in partnership with The Marches Growth Hub Shropshire to bring you this workshop.
Subsidised price – Normally £60, this course has been subsidised and is now just £15 + VAT.
There are a maximum of 12 delegates on this course to all time for questions and one to one support.
Email marketing can be far more effective than many other marketing methods at securing sales from existing contacts. There are many online email marketing systems on the market but Mailchimp is very popular because it is free for up to 2,000 subscribers. In this workshop we will briefly explain some of the legal issues that you need to be aware of and then, using our laptops or your own we will guide you through getting your contacts uploaded, choosing and customising a template and creating your very first campaign. We include areas such as linking your emails to Google Analytics and tips to make your emails more successful. This is a must attend for anyone thinking of starting email marketing for their business.
You will need to bring a laptop to the course or share one.
Precourse instructions will be sent.
In partnership with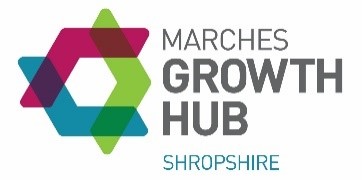 REGISTER
Contact us about Using Mailchimp for Email Marketing – Shrewsbury
Herefordshire
Shropshire
Telford & Wrekin
or email us direct