UCS Business Expo – Funding, Research and Innovation: From Idea to Commercialisation
Save this page for reference and share it with your colleagues
Find out more about the support available, both academic and financial, to develop your concept into a product or service
With Covid restrictions a thing of the past, we want to welcome you back to University Centre Shrewsbury, update you on our developments and remind you of the support that is available for businesses in the area.
As well as showcasing the business support on offer from University of Chester, this Expo will also include the support that is available from other organisations in the region. So far, confirmed exhibitors are:
Maxi House Innovation Studio
Reaseheath College
This event is a collaboration between University of Chester, CREST, Digital Solutions, and Business Skills and Growth Capacity (BSGC).
CREST and Digital Solutions are part funded by ERDF.
BSGC is part funded by ESF.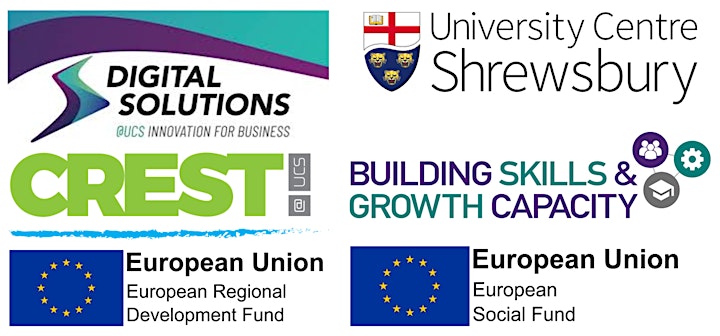 REGISTER
Contact us about UCS Business Expo – Funding, Research and Innovation: From Idea to Commercialisation
Herefordshire
Shropshire
Telford & Wrekin
or email us direct