Digital Mastery Unlocked
Super charge your business with amazing social media, optimised websites and award winning press releases
*A programme of 8, 1 hour workshops, open to businesses based in the Marches*
Are you an SME looking to grow?
Not sure which is the best path for you to take at this stage of your business?
Make your marketing and social media fabulous with digital expert Hollie Whittles from FraggleWorks
Understand the latest updates from Google adverts and website traffic tips for website optimisation with Helen Culshaw from Ascendancy Internet Marketing
Blogging – create award winning press releases with PR guru Kirsty Smallman from J&PR
How to get the best out of brand photography and images with Rosalie Arran from "With Rosalie" Brand Photography
Join a panel discussion with some of our business experts plus live Q&A and business networking
Who's it for?
Shropshire business owners and managers, Entrepreneurs, SMEs both Business2Business, Business2Consumer, not for profits and charities.
How to get amazing results with a clear Marketing Strategy – 1s t Feb
This webinar, Hollie will help you to define your ideal client and how creating a marketing strategy will help drive your business!
Market research and how to do a SWOT Analysis
Identifying your USP
How to identify your Ideal Client
Creating your marketing strategy
Vision and mission statements
Marketing Tools and Apps to help you
How to run a profitable Google Ads campaign – 8th Feb
Google made close to 150 billion US dollars last year from Google Ads – so we know the product works well for them! But how well does it work for your business?
Most businesses that run Google Ads are doing it themselves with little or no prior knowledge of the product, so it's little surprise that many of them report having wasted a lot of time and money, putting them off from advertising online again in the future.
But – there are also many businesses that run highly successful advertising campaigns on Google, making a healthy return on investment and, in many cases, using it as the main driver of their business growth.
In this session, Helen will be sharing her top tips for Google Ads success, to help you avoid the common pitfalls and learn how to build a profitable campaign.
Shouting about your business through the power of PR – 15th Feb
This webinar, Kirsty will show you how to get the media coverage you deserve for your business and why the media needs you and how the media should be your post-pandemic business friend!
Why should I write a press release?
Where should I send it and when?
What do I include in the press release?
How can I plan my PR?
Social Media Strategy in a digital world – 22nd Feb
This webinar with Hollie will give you an overview of the social platforms you could be on and cover how to create a strategy that works!
Which social media channels should you be on?
How to create your Social Media Strategy
How to create your Social Media Calendar
Overview of Tools to help you
How to create good images and videos
Growing your website traffic through Search Engine Optimisation (SEO) – 1st March
Search engine optimisation can be a powerful tool to grow your business – potentially bringing a lot of traffic to your website for free! But, contrary to popular belief, it's not as simple as just building a website and 'sticking a few keywords in some tags'.
In this session Helen will talk about the different factors that influence search engine success in 2021.
Blogging and website content – where, when and how! – 7th March
Content, content, content –
When did you last edit the content on your website?
When did you last write and upload a blog or case study?
When did you last send an e-shot out?
What should I include in a blog and why?
What is a case study and how do I draft one?
My website is the same as it was five years ago – how can I change it?
If you can never think of content ideas – let Kirsty help.
What is Brand Photography and what it can do for you? – 15th March
Personal Brand Photography is the art of using high quality images to tell the story of you and your business.
Strong visuals, will market you and your business as well as the products and services you offer.
The correct photographs will create a positive perception of you and your business. They will let your ideal clients come to know and feel a connection with you, positioning you as the expert in your field.
Ask the expert panel session with Helen, Kirsty and Hollie – 22nd March
Join our business experts Hollie Whittles, Helen Culshaw and Kirsty Smallman for a panel discussion on top tips for super-charging your business and a recap of the learnings from the masterclasses. Plus, a live Q&A with the panel and the opportunity to network with other local businesses.
About your facilitator
Helen Culshaw has worked in digital marketing for over 20 years, and has been responsible for hundreds of websites and digital marketing campaigns across a huge range of sectors. Alongside running her award-winning agency Ascendancy she has trained hundreds of potential digital marketers through her work as a visiting lecturer, international public speaker and trainer. She has a hands-on, pragmatic approach and likes to make the complicated simple and easy-to-understand.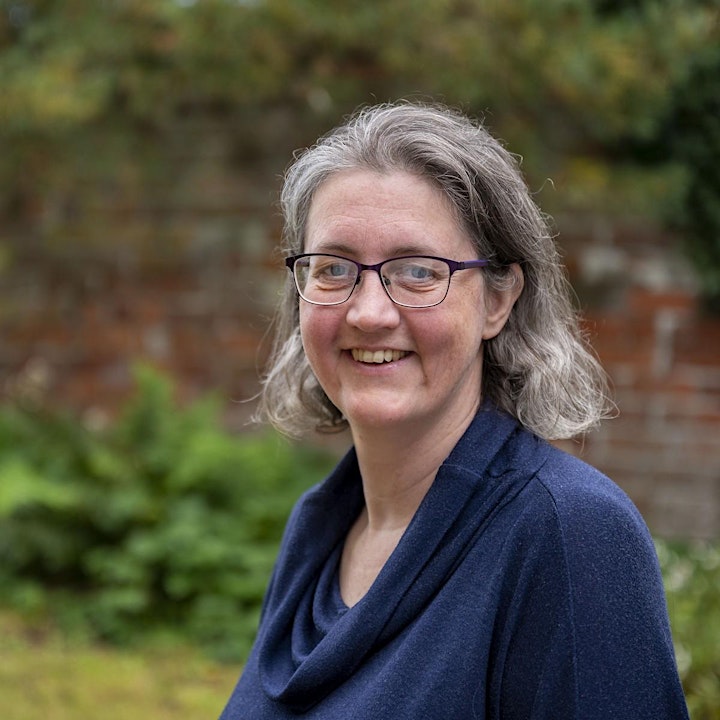 Hollie Whittles is an award winning TEDx speaker and Director of Purple Frog Systems, a global data analytics consultancy and FraggleWorks which specialises in digital consultancy. Spending more than 5000 hours speaking to audiences across the UK, Hollie has helped hundreds of business owners to grow their businesses. Her passion is to empower businesses to take control of their digital presence.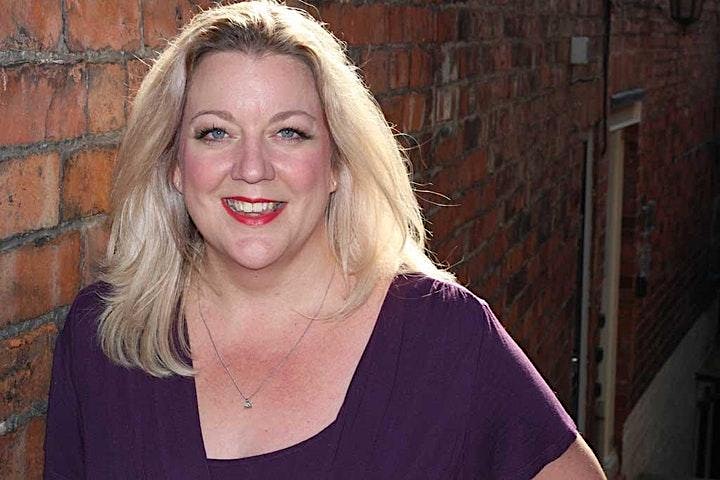 Boasting more than a decade of experience in the world of PR, Kirsty Smallman – co-director of Telford-based PR and content creation agency J&PR – joins us to share her knowledge on how to promote your business through the power of PR to your target audience. Every business has fantastic stories to tell, and the J&PR team finds those 'golden nuggets' which the media love to share!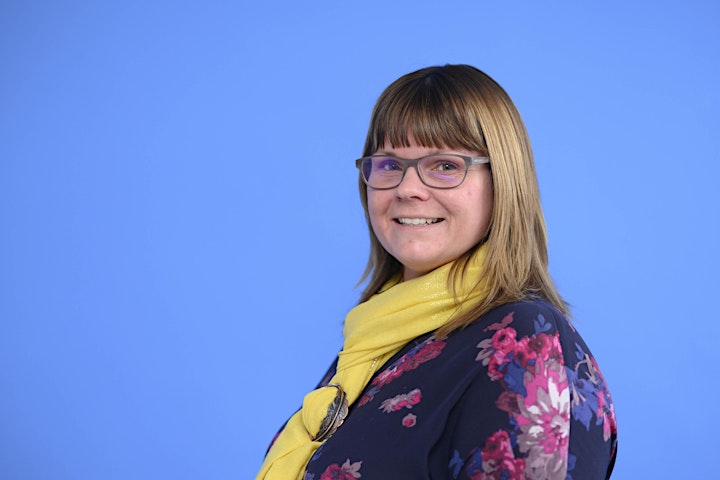 Rosalie Arran owns "With Rosalie" Personal Brand Photography. Rosalie worked for a number of years as a trainer/assessor for retail, customer service and merchandising. She also worked alongside a number of large department stores and with the cosmetic houses of Estee Lauder, Channel and Dior amongst others. During that time the knowledge I gained was invaluable. Rosalie believes that creating an emotion within someone, is what attracts them to you and your business.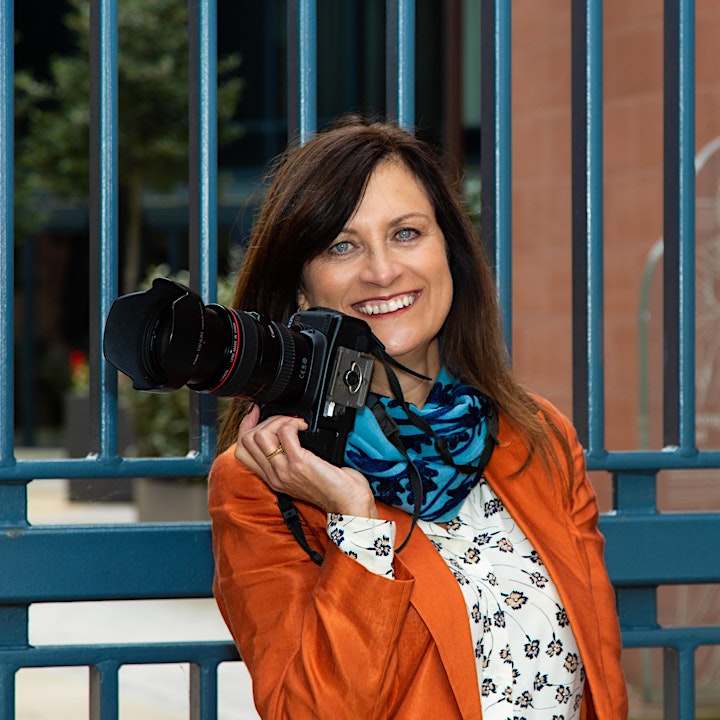 The Boring Bit
Additional Info:
This is a FREE, live, online seminar which you can access via the Zoom platform.
After registering, the day before the event, you will receive a confirmation email containing a link to access the webinar. Please keep an eye on junk email.
To join the webinar, click the Zoom link that you receive in the email on the day before.
Further information can be found here
Data Protection
Details that you provide us with on booking will only be used in connection with this event offered by Marches Growth Hub (the data controller) and its partners, which include the Department for Business, Energy, and Industrial Strategy (BEIS) and event partners. If the business has any question in relation to how the information the business provides, and in particular any personal data, will be processed and disclosed, please email the Marches Growth Hub – Shropshire on [email protected]
Terms and Conditions of BookingThis event is fully funded and free to eligible businesses to attend.
We appreciate that sometimes there are good reasons why businesses are unable to attend workshops, however if you are no longer able to turn up, please cancel your ticket through Eventbrite.
We require 48 hours cancellation notice prior to the event (in order for us to offer your space to another business)
Please note that if you do not attend without letting us know, we reserve the right to decline your bookings for future sessions.
REGISTER
Contact us about Digital Mastery Unlocked