Aston Centre for Growth SME Practical Insights: Productivity
Save this page for reference and share it with your colleagues
Refresh your leadership approach and adopt new practices for successful growth by joining other small business leaders at the SME Practical Insights workshop series. Each workshop is designed to address one specific challenge that most SME leaders will encounter at some point.
Ideal for growing businesses that have participated in programmes at the Centre for Growth, our events will introduce you to other ambitious entrepreneurs from our networks as well as new topics and experts from Aston Business School.
Please find description of our second workshop below:
Get your Business Working Smarter: Things you can do to Boost Productivity
Thursday 20 June 2019
Productivity is much discussed and little understood. This event will start by looking at what productivity is and why it matters for our regional and national economy, and then focus in on evidence of what drives productivity in SMEs. The event is aimed at small business leaders looking to grow and harness efficiencies, and will help you consider how aspects such as digital adoption, innovation and employee engagement can play a role in increasing the productivity or your business.
Led by Professor Jun Du and Professor Mark Hart
Getting to know your thought leaders: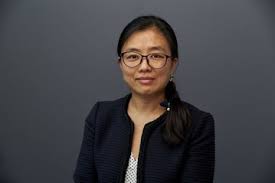 Professor Jun Du is Professor of economics at Aston Business School, her research revolves around the evaluation and determinants of firm performance. She has extensive experience in collaborating with researchers nationally and internationally on projects on the measurement of firm productivity, the relationship between performance and R&D and innovation, finance and investment, ownership, political economy, and internationalisation.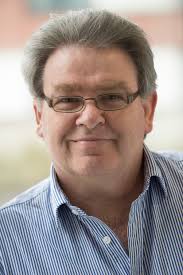 Professor Mark Hart is Deputy Director of the ERC and Professor of Small Business and Entrepreneurship at Aston Business School. He is one of the Programme Directors and Academic Lead for the national Goldman Sachs 10,000 Small Businesses programme and has worked and published in areas of entrepreneurship, enterprise and small business development and policy. A 2014 recipient of the Queen's Award for Enterprise Promotion, he has played a national role in promoting enterprise skills, supporting entrepreneurs and advising the government. Mark manages GEM UK for GEM Global, the only international source of annual evidence on entrepreneurial attitudes, activity and aspiration (www.gemconsortium.org).
About the Centre for Growth:
Aston Centre for Growth offers leading growth programmes and other opportunities for SME owners looking to grow their business. Aston University has held the Small Business Charter since 2014, reflecting its expertise in SME engagement. We have experience of working with hundreds of SMEs to support their business growth, with investment ready pitching competitions, through our student focused start-up support and incubation centre and on high profile programmes such as Goldman Sachs 10,000 Small Businesses.
These workshops are not part of any of our externally funded programmes, they have been developed by the Centre for Growth to support our alumni network and other business leaders in our region.
REGISTER
Contact us about Aston Centre for Growth SME Practical Insights: Productivity
Herefordshire
Shropshire
Telford & Wrekin
or email us direct