Aston Centre for Growth SME Practical Insights: Entrepreneurial Team Coaching
26th June, 2019 4:00pm to 7:30pm
Aston University, Birmingham
Refresh your leadership approach and adopt new practices for successful growth by joining other small business leaders at the SME Practical Insights workshop series. Each workshop is designed to address one specific challenge that most SME leaders will encounter at some point.  
Ideal for growing businesses that have participated in programmes at the Centre for Growth, our events will introduce you to other ambitious entrepreneurs from our networks as well as new topics and experts from Aston Business School.
Please find description of our third workshop below:
Help your People be the Best: Entrepreneurial Team Coaching and its Benefits
Wednesday 26 June 2019
This workshop is aimed at SME leaders looking for new ways to engage their teams and maximise the effectiveness of their employees in order to remain ahead of their competitors. During this session they will be exploring what team coaching is and how you can incorporate  some of the techniques within the company to improve performance, innovate or renew teams and to maintain or enhance effectiveness, productivity and/or well being.
Led by Dr Uwe Napiersky
Getting to know your speaker: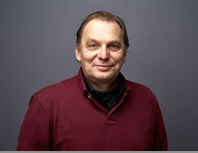 Dr. Uwe Napiersky is a renowned Business Psychologist, Learning Architect and Change expert (individual and organisational change). Overall Uwe integrates the professional experience of working in the corporate world, in different international consultancies and in academia.
 Uwe has a high level of consulting experience, working with complex organisations around the world. Uwe started his career in the German steel industry before moving into management consultancy, for firms including PA Consulting Group, Cubiks and Mannaz, the Danish Leadership Institute.
Uwe has worked for Fortune100/blue chip companies across the globe in all sectors on different management levels. Clients include: Alcoa, Alcatel Lucent, Beiersdorf, British Airways, Coca Cola, DPWN, EADS, Jaguar /Landrover, KPMG, Pirelli, Siemens, Schott, Wipro, Xerox, etc
Currently he is the Director of MSc Business & Management and the Founder/Director of the NGO Applied Management Research and Teaching Unit at Aston University. He enjoys teaching courses for masters & undergraduate students, MBAs and executives at the Aston Business School, besides being involved as a coach, facilitator or trainer in other strategic leadership initiatives. He is a Senior Fellow of the Higher Education Academy, a native German, married, has a daughter and lives in Berkshire, England.  
About the Centre for Growth:
Aston Centre for Growth offers leading growth programmes and other opportunities for SME owners looking to grow their business. Aston University has held the Small Business Charter since 2014, reflecting its expertise in SME engagement. We have experience of working with hundreds of SMEs to support their business growth, with investment ready pitching competitions, through our student focused start-up support and incubation centre and on high profile programmes such as Goldman Sachs 10,000 Small Businesses.
These workshops are not part of any of our externally funded programmes, they have been developed by the Centre for Growth to support our alumni network and other business leaders in our region.