Aston Centre for Growth SME Practical Insights: AI & Big Data
18th July, 2019 4:00pm to 7:30pm
Aston University, Birmingham
Refresh your leadership approach and adopt new practices for successful growth by joining other small business leaders at the SME Practical Insights workshop series. Each workshop is designed to address one specific challenge that most SME leaders will encounter at some point.  
Ideal for growing businesses that have participated in programmes at the Centre for Growth, our events will introduce you to other ambitious entrepreneurs from our networks as well as new topics and experts from Aston Business School.
Please find description of our sixth workshop below:
How can Artificial Intelligence help SMEs?
Thursday 18 July 2019
The ongoing "Data Revolution" creates new opportunities for businesses, and Artificial Intelligence (AI) technologies provide the tools to harness the growing amounts of data in order to innovate and make better-informed business decisions. In this talk we will give a general introduction to AI, reviewing key concepts and areas of applications, such as Natural Language Processing and Computer Vision. Participants will learn about the basics of statistical and rule-based methods in AI, as well as the strengths and weaknesses of the business applications that exist today. At the end of the session, participants will be given an opportunity to generate and assess their own ideas on how to apply AI to Big Data problems in the business context, and to see what will and won't work. 
Led by Dr Victoria Uren and Dr Viktor Pekar
Getting to know your thought leaders: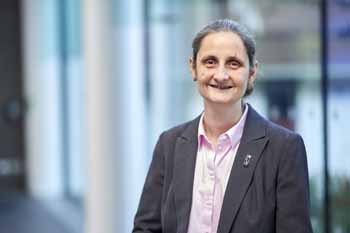 Dr Victoria Uren has worked at Aston University since September 2011.  Before joining Aston she worked as a senior researcher on several collaborative projects and as an information scientist.  Her current research concerns, social media, games in education, and value creation from data.  Previous research concerned the use of structured metadata in semantic search and semantic annotation.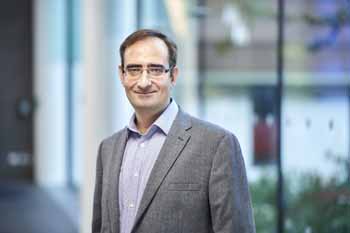 Dr Viktor Pekar is a Teaching Fellow at the Aston Business School, teaching and supervising student research projects on Business Analytics and related subjects. He holds a PhD in Computational Linguistics, and previously worked as a post-doctoral researcher and a teaching fellow at the universities of Karlsruhe, Wolverhampton, and Birmingham, specialising in Artificial Intelligence, Machine Learning, Natural Language Processing, and Computational Social Science. He has over 40 publications at major conferences and journals on AI and NLP, and regularly acts as a journal reviewer and programme committee member in these fields. He has five-years' experience working in AI and NLP/text analytics in industry: as a Language Engineer at Oxford University Press, as a Chief NLP Engineer at two start-up companies, Market Sentinel and Knowsys.
About the Centre for Growth:
Aston Centre for Growth offers leading growth programmes and other opportunities for SME owners looking to grow their business. Aston University has held the Small Business Charter since 2014, reflecting its expertise in SME engagement. We have experience of working with hundreds of SMEs to support their business growth, with investment ready pitching competitions, through our student focused start-up support and incubation centre and on high profile programmes such as Goldman Sachs 10,000 Small Businesses.
These workshops are not part of any of our externally funded programmes, they have been developed by the Centre for Growth to support our alumni network and other business leaders in our region.