Summer Funding Summit
18th July, 2019 8:30am to 12:45pm
Shrewsbury Town Football Club, Shrewsbury
Are you looking to start or grow your Shropshire business?
Would you like to find out about the funding and support available for your business, all in one session?
There are numerous funding and support options available to Shropshire businesses.
This event will give you the opportunity to discuss your business requirements directly with key support programmes and funders and: 
Find out what grants and funds are available to support you and your business

Learn how to make your funding application stand out from the crowd

Discover the top tips to successfully secure funding for your start-up business

Learn about the pros and cons of different investment sources

Develop your understanding of how to appeal to your chosen investor

Consider different sources of finance for your small business

Come and meet funders and business support organisations
The event will also include the launch of the Business Growth Programme in Shropshire.

The £23.5m ERDF Business Growth Programme 2 for existing B2B businesses in The Marches Lep Area, offers grants of between £10k-£1m to existing businesses. https://tinyurl.com/y45623sy
The programme also offers grants for start-Up businesses based in The Marches LEP Area, that are trading B2B, grants available from £2.5k-£10k to help set up your business. Visit https://tinyurl.com/y45623sy
*******************************************************************************
The Department for Business, Energy and Industrial Strategy will also be providing an overview of the current situation with regard to Brexit:
A political update on Brexit

An introduction to the nine areas of business activity that may be effected by Brexit

Actions to take during the extension period

Where to find government resources, guidance and tools on Brexit
*******************************************************************************
Our experts will be on hand to guide you through the process of identifying where to find the right funding for your business. Also sharing their top tips on completing a successful application  in our start-up and growth workshops:
Start-up
Top tips for creating a successful business plan
How to complete a successful funding application
Growth Businesses
Completing a successful grant application
Routes to finance
Booking on the day, places are limited so arrive early to avoid disapointment.
***************************************************************************************
This event is brought to you in association with Marches Growth Hub Shropshire,  Marches EU ERDF Technical Service and Folk2Folk.
The event is part-funded by the European Regional Development Fund (ERDF) through the Marches Technical Assistance project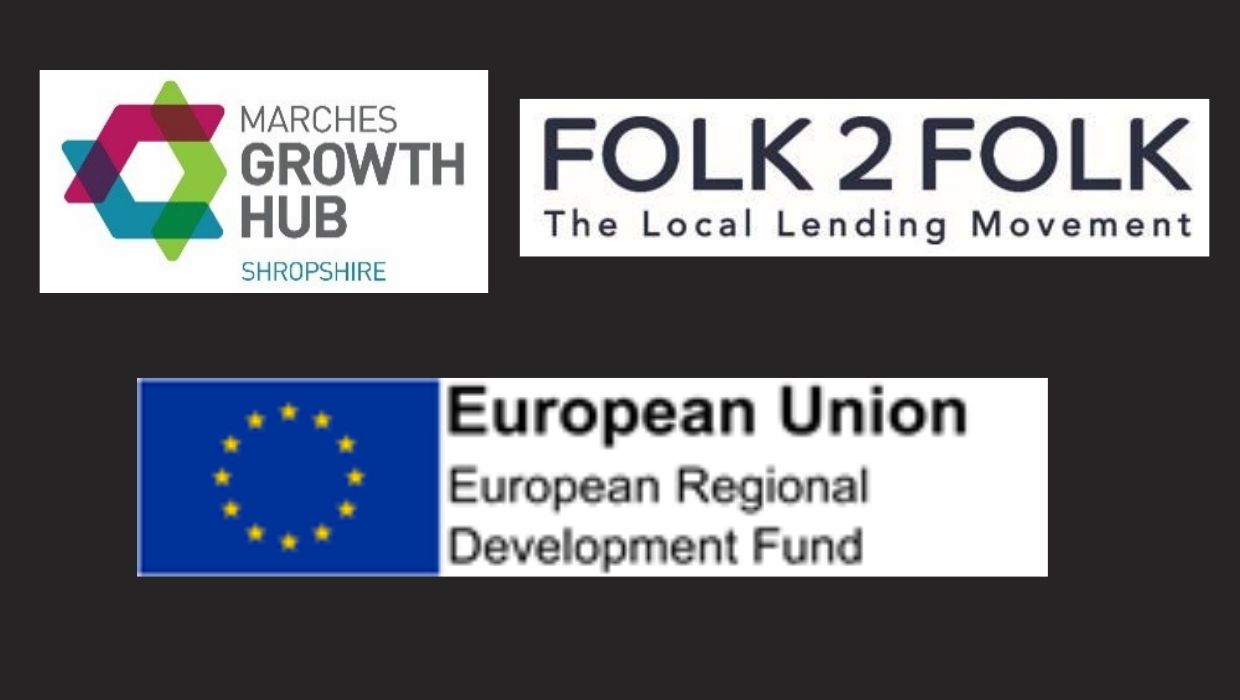 *Please note*
Photographs and/or video may be taken at the event. By taking part in the event you grant the event organisers full rights to use the images resulting from the photography/video filming, and any reproductions or adaptations of the images for publicity or other purposes. This might include (but is not limited to), the right to use them in printed and online publicity, social media, press releases and funding applications. If you do not wish to be photographed please inform an event organiser. 
Terms and Conditions of Booking
We appreciate that sometimes there are good reasons why people can't attend workshops, so if you're no longer able to make it, please cancel your ticket through Eventbrite and/or let us know as soon as possible (at least 48 hours prior to the event). In order for us to offer your space to another business. This also helps us to save public money by organising, managing and allocating the right quantity of resources in advance according to the number of people registered.
Please note that if you do not attend without letting us know then we may have to decline your bookings for future sessions.
Details that you provide us with on booking will only be used in connection with this event offered by Marches Growth Hub (the data controller) and its partners, which include the Department for Business Innovation and Skills (BIS) and event partners. If the business has any question in relation to how the information the business provides, and in particular any personal data, will be processed and disclosed, please email the Marches Growth Hub – Shropshire on marchesgrowthhub@shropshire.gov.uk